Christine Tulis loves to help people connect to their hearts and inspired states of being. She combines her gifts as a healing artist, harpist, singer, sound healer, mystic, award-winning composer and retreat leader to share the healing qualities of the harp and the power of music, consciousness and the healing arts to uplift and transform. 

Her music is created out of a deep love of the harp and its archetypal role as a link between heaven and earth. She is devoted to creating musical experiences that open inner gateways and support spiritual awakening. Christine began playing the harp after a life changing spiritual experience the first time she heard the instrument live in 1987. 

Christine's healing sessions combine Master level Reiki energy healing, with bodywork, sound and your healing intentions to facilitate supportive changes in body, mind and spirit. She is also a certified Anointing Scent Priestess through Diana DuBrow's Emerald Temple of Penngrove, CA and practices the ancient art of Anointing with Holy Oils.
Her sessions, concerts, sound healings, workshops and retreats are nationally renowned for their transformational effects.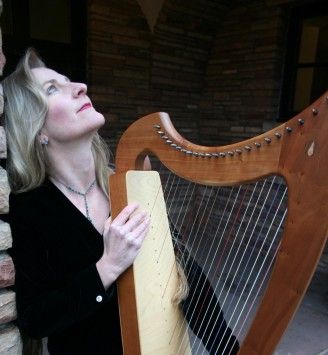 Christine has played her inspired music internationally including at two United Nations events, Chartres Cathedral, France, Grace Cathedral, San Francisco, as well as numerous spiritual seminars, holistic health events and sacred spaces in the U.S. and Canada. Her music has been featured on television and radio and is played in healing centers across the nation.

The harp has been played throughout history to facilitate healing, access spiritual vision and connect with the celestial realms. Christine feels a deep resonance with this ancient, sacred lineage focused on the transformational and healing powers of the harp. Her songs feature spiritually uplifting lyrics originating from her inner experiences or inspired by the poetry of Rumi and other mystic saints. Christine's passion is to use her gifts to assist people in transforming their lives through the power of Love, Beauty and Grace.                                                                                                                                             
She has forged a partnership with multi-percussionist Kem Stone based on a mutual love of music and it's transformational power. Kem is a composer, recording artist and musical yogi who creates soundscapes for the soul using a variety of exotic world instruments. Christine and Kem have produced three recordings enjoyed internationally for their heart opening and healing effects.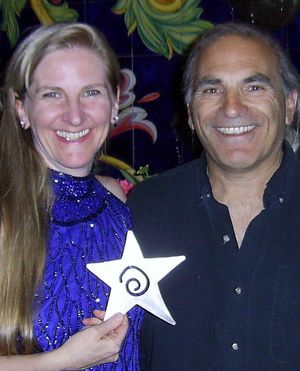 Their debut CD, PORTAL (2007), won the Moondance International Film Festival's Gaia Award for Spiritual Music. This award is presented to those who seek to elucidate and improve the spiritual quality of all life on the planet and contribute to the betterment of the world spirit. Their second CD, Sea of Dreams (2010) is cherished by those seeking positive music that opens the heart and features Christine's voice and mystically poetic songs. They are currently at work on their third release.

Christine is also a Veriditas trained Labyrinth facilitator. Labyrinths are ancient meditation tools used for healing, expanding creativity and to commune with the Divine Spirit within. Walking the Labyrinth is an opportunity to let go, listen deeply and traverse your inner landscape. Christine loves playing for Labyrinth events and retreats and finds the Labyrinth a beautiful partner in her goal of helping people tune into their inner guidance.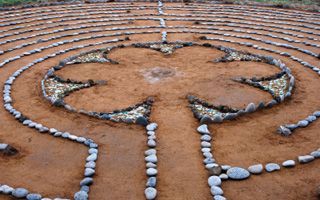 Offerings from Sound Temple Healing Arts:
Tranquil Tuesday - Harp and Reiki Healing on Zoom
A monthly online healing session featuring improvised harp music and Master level Reiki healing sent long distance. Offered by donation. Sign up on the Calendar page. 
Sound Healings and Sound Baths
Unwind, relax and enjoy this unique sound healing experience. The Celtic harp has an ancient history of being used for healing and connecting to sacred, celestial realms. Let the crystalline sound of the harp carry you deep into your heart.
Also includes voice, chimes, Tibetan bowls, drum, kalimba, angel harp, tuning forks and other instruments. Let go into the bliss of pure being through intentional sound and vibration. 
There are many benefits to sound healing including the creation of deep states of relaxation that encourage brainwaves to shift from beta (alert, wakeful consciousness) to deeper states such as alpha, theta and even delta where deep rest and healing take place. The nervous system shifts from the sympathetic (fight or flight) to the parasympathetic (rest and digest), heart rate, breathing and blood pressure decrease and consciousness can shift, open and expand. 
Please bring a blanket, yoga mat, pillows, eye pillow, water or anything else you might need to make yourself comfortable while laying down or sitting.
Sound Temple (Sacred Music Concert)

A Sound Temple is a way to experience sound, music and inspired verse as a healing art. Sound Temples feature the music of Christine Tulis and her life and musical partner Kem Stone in a seamless flow of composed and improvised music blending Celtic harp, Christine's crystalline voice, keyboard and Kem's world percussion mastery. This music will take you on a journey to the sacred realms within.

A Sound Temple is a vibrational space that offers an opportunity to rest, meditate, listen, dream, heal, enjoy and simply be. It is not a traditional concert or performance but rather an expression of devotion intended for healing and spiritual nourishment. Sound Temples with Christine and Kem create a doorway to the remembrance of our Divine origins.

Benefits of a Sound Temple.......

* Supports contemplative states of being.

* Fosters inner peace and spiritual awakening.

* Inspires the heart to become more aware of the Divine.

* Creates a vibrational space for healing and visioning.


Labyrinth Walks:

The Labyrinth is an ancient symbol that relates to wholeness. It combines the imagery of the circle and the spiral into a meandering but purposeful path. The Labyrinth represents a journey to our own center and back again out into the world. Labyrinths have long been used as tools for prayer, meditation and healing.

A labyrinth is an archetype with which we can have a direct experience. It's spiraling, winding path is a metaphor for our journey through life. It is a symbol that creates a sacred space and connects us to our inner landscape. Accompanied by Christine's contemplative harp music these walks are meditative opportunities to commune with the sacred Presence within.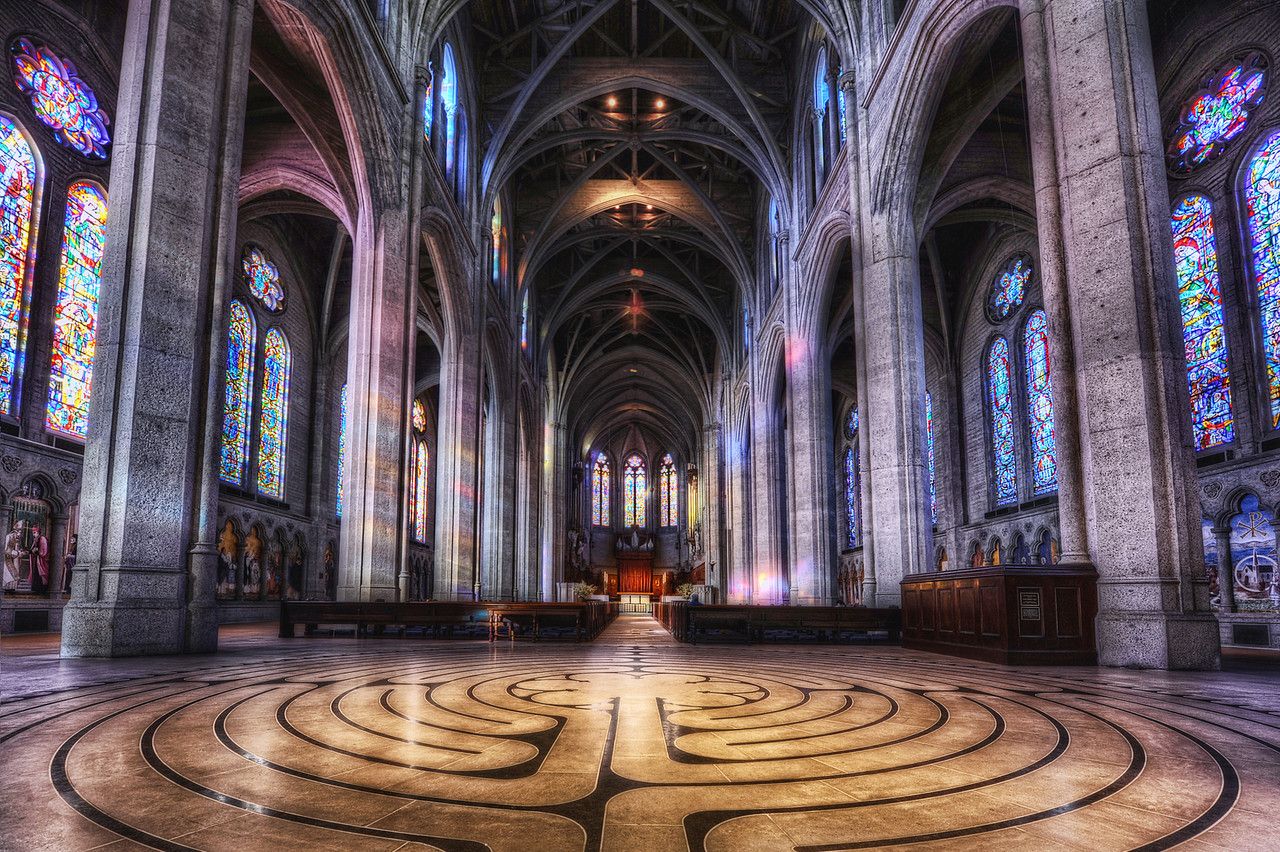 The Labyrinth at Grace Cathedral, San Francisco
Please see Calendar page for all upcoming events and the Healing Info page for more details about sessions and other ways to work with Christine. 

Recordings:
Inner Temple: A musical journey to Mt. Shasta one of Earth's holy mountains located in Northern California. Harp and vocal toning with special guest Schawkie Roth playing flute and clarinet on select tracks.  

Sea of Dreams: The mystic verses of Rumi and St. Teresa of Avila set to music along with songs featuring Christine's original lyrics celebrating the Divine.

Portal: Winner of the Gaia Award for Spiritual Music from the Moondance International Film Festival. Instrumental music for the healing arts, yoga and contemplation. Features Celtic harp, piano, keyboard, cello, crystal bowls and atmospheric vocals. Co-produced by Kem Stone.

..............................................................................

Christine's Story

Beginnings:

Raised in the gentle, rolling hills of central Massachusetts, Christine was inspired by the beauty of its orchards, lush woodland landscapes, revolutionary history and the vibrant spiritual and artistic communities she encountered in Cambridge and Western MA - Northampton/Amherst and the Berkshires.

Her childhood days spent by the ocean on Cape Ann in Gloucester and Rockport just north of Boston, inspired a lifelong connection to the deep, mystical aspects of the sea. She feels a kinship with mermaids, mythical beings, saints, spiritual practices and world mythologies which inspire us to create our lives as works of art and beauty grounded in love and service.

She moved to the redwood-forested coast of northern California in 1986 and found there and through her travels, the golden threads her life was destined to be woven from - the harp and the healing arts.

She discovered the Celtic harp at a healer's gathering held at Trillium Farm in southern Oregon during the Summer of 1987, over the Harmonic Convergence weekend - a time considered a special turning point in the upliftment of the consciousness of humanity foretold through the Mayan calendar. She was profoundly transformed by seeing and hearing the harp for the first time. The purity of the sound propelled her into a deep inner experience through which came a recognition of the harp as a major part of her life's work. She knew from that moment on she was called to play the harp and use her voice as a means of helping others access the Divine Presence in their own hearts.

Five months later, in January of 1988, she discovered the ecstatic poetry of Rumi, 13th century mystic saint, while at a Dances of Universal Peace gathering one snowy night in the mountains of Taos, New Mexico, and again felt a deep sense of recognition and purpose. She realized another piece of her life's work was to perform and sing Rumi's sacred text with original music on the harp and to compose her own sacred, love songs to the Divine.

During that brief but potent time living in California she also discovered energy healing, massage and bodywork and was propelled into a life devoted to healing, music, consciousness and the contemplative arts.

More gifts:

In 2000 she was introduced to the Labyrinth and found yet another setting to play music in which facilitated people's cultivation of their connection to the Divine. She developed a beautiful partnership with the Labyrinth Guild of New England in which she played for monthly Labyrinth walks and accompanied them on pilgrimage to France in 2003 to play for walks at Chartres Cathedral.

Delving into collaborative musical co-creation, Christine was the creative director of Bluegate, a healing music ensemble, composed of violist/vocalist/sound healer Michelle Herrera Foster, guitarist/composer Benyamin Sheppard and percussionist/keyboardist/vocalist Kem Stone from 2002-2004.

In October of 2004 Bluegate was invited to play with an international group of musicians at the United Nations in New York as part of a Concert for Peace. Christine had previously played for the U.N. sponsored "Symposium on the Unity and Diversity of the World's Religions" which took place in Los Angeles in 1995.
In spring of 2005 the call west led to a relocation to Boulder, CO and then in 2010 she leaped over the rainbow to her beloved northern California to begin a new cycle. She lives happily nestled in the rolling hills of Marin county. 
Her passion for sharing her music has led her to play all over the United States, Canada and France in churches, temples, cathedrals, chapels, performing arts centers, theaters, yoga studios, healing centers, hospitals, universities, museums, sacred groves and mountaintops.

............................................................................

Teachers and Influences:

The stars, moon, earth and sun, sound and silence, the delicate beauty of flowers, acts of kindness I've witnessed, received or given.

Many people have touched my heart and informed my spirit. The following have been major influences and mentors for the harp and vocal music I play. Kim Robertson (Celtic harpist extraordinaire), Christina Tourin (Harpist and pioneer in the field of harp and healing. Founder of the International Harp Therapy Program - also introduced me to the Labyrinth and the work of Kay Gardner) and Loreena McKennitt (Singer, harpist, composer and head of her own internationally renowned record label, Quinlan Road).
In the field of sound healing my teachers and inspirations are Kay Gardner (1940-2002) a pioneering sound healer, composer, musician, and teacher who encouraged me to start my first sound healing circle in the Boston area in 2001, Gail Byrnes who started that first circle with me at the New England School of Acupuncture and Sarah Saruah Benson (1935-2007) Sound Healer and Musician.
My primary healing teachers are Douglas Brady (1952-2012) Psycho-Somatic Counselor, Healer and founder of the Embodyment training, Scent Priestess Diana Dubrow of the Emerald Temple in Penngrove, CA, and Charles Ridley creator of Stillness Touch.
Profound gratitude to Coleman Barks, author, poet, translator and champion of the poetry of Rumi who has done so much to bring the gifts of Rumi's poetry to the world.
I honor the spiritual masters, teachers and guides such as Rumi, Shams of Tabriz, Wah Z and the many saints, mystics and lovers of God throughout the ages and in current times who remind us of who we are.